The International Association of Computing and Philosophy Conference, 3 July 2023 – 5 July 2023
Panel 1
Conference Timetable, Program, and Quick Links
BOAT RIDE WITH A DRINK ON MONDAY JULY 3 FOR ALL PARTICIPANTS FROM 19:00 (FOR POINT OF DEPARTURE SEE THE MAP BELOW)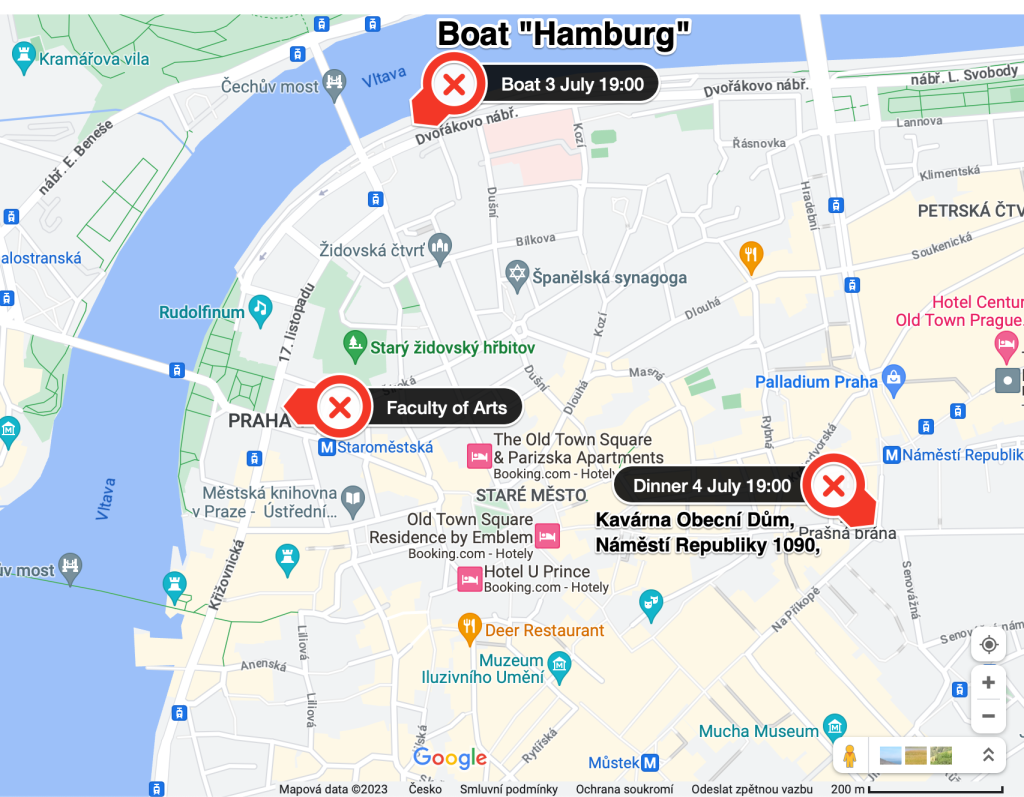 Panel 2
Panel 3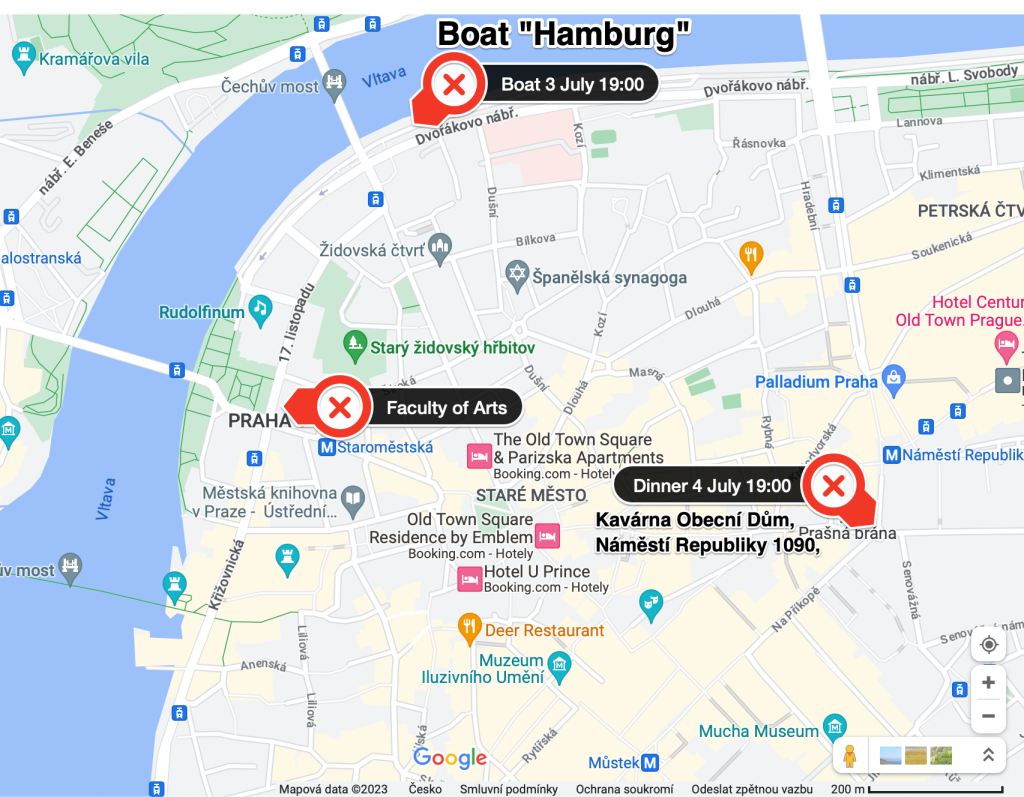 Faculty of Arts, Charles University
The meeting will be held in the building of the Faculty of Arts, Charles University.
The 2023 meeting will be hosted by Institute of Philosophy of the Czech Academy of Sciences in collaboration with CEVAST which was formed in 2018 under the Czech Academy of Sciences and with the Department of Philosophy and Religious Studies of Charles University in the historic city of Prague.
The faculty is situated in the city center, 5-minute walk from the Charles Bridge and from the Old Town Square. The conference rooms and halls were recently renovated, all being equipped with air conditioning and modern projecting equipment. The historical building is accessible for people with disabilities.
Most of the rooms benefit from the marvelous view of Prague Castle.
Address: náměstí Jana Palacha 1/2, 116 38 Prague
Panel 4